TopJump: 4 exciting offers!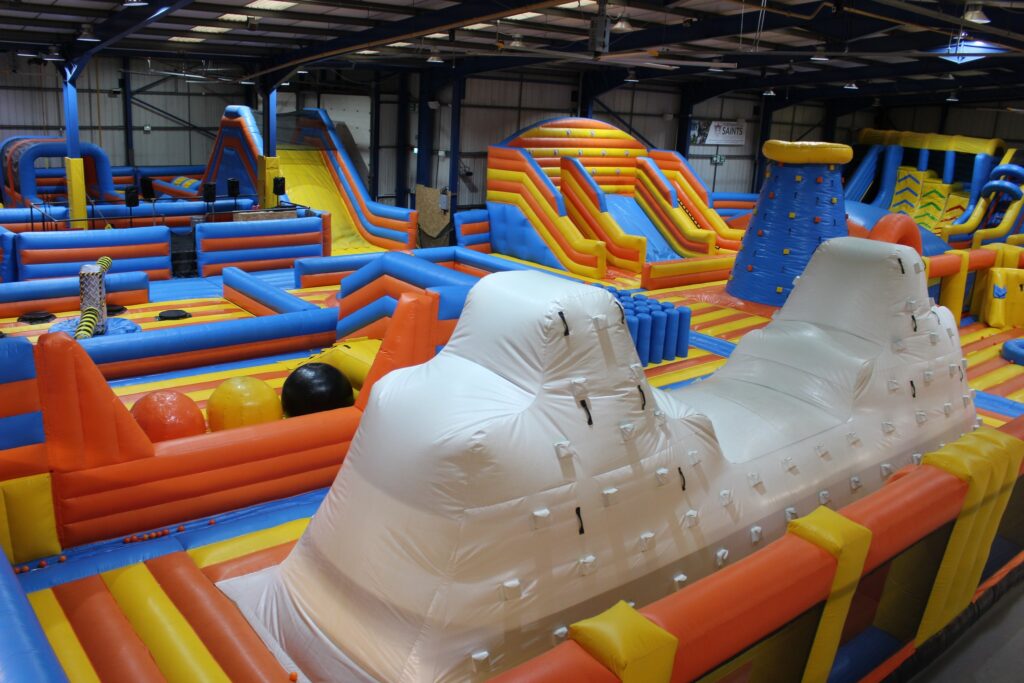 * Save from £5 to £32.50 per visit
** Please ask to Speak with management is a new member of staff is not aware of the offer.
If you're looking for fun things to do in Milton Keynes have you considered TopJump Inflatable Park? There's lots of joy and laughter to be had with your friends and family bouncing around at our 28,000-foot park by Willen Lake.
TopJump are offering our members, 4 exciting offers! (all offers are not to be used in conjunction with another offer):
Buy 1 hour online and get 2nd hour free (the 2nd hour will be honoured at the venue on sight of your membership card, subject to availability. It's advisable to check availability for 2nd hour online prior to arrival.)
Birthday boy or girl goes free with a party booking (10 or more)
10% off VR Hire (£150 normally, £135 for Discount Card holders) – 15 guests max
SuperCombo for £22 (£5 off). Monday to Thursday on walk in bookings only, dependant on availability.
Purchase your GoTo Offers card @ askgoto.com/goto-offers
Normal terms and conditions for TopJump apply.
To redeem this, show your card at TopJump or contact TopJump directly on 01908 380508