How do I get the most out of a group on Facebook?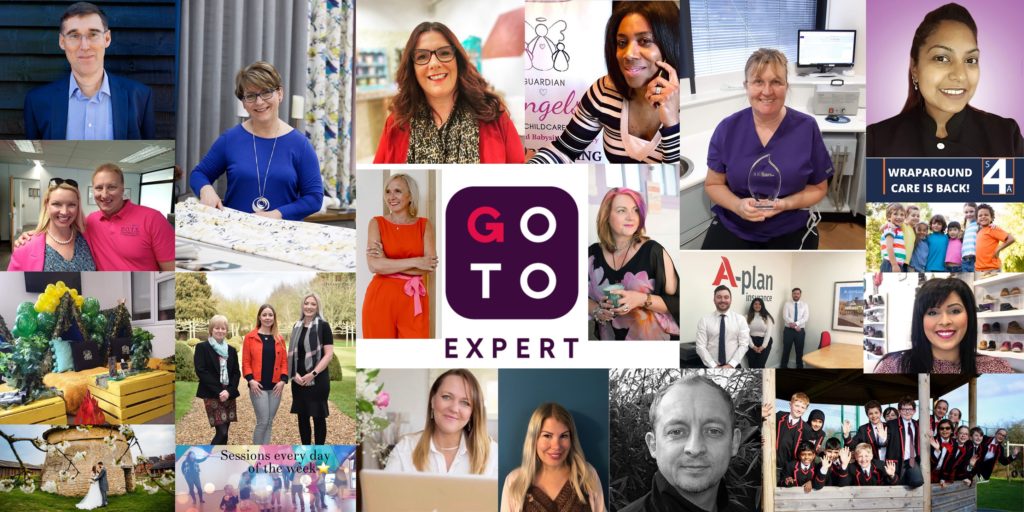 How do I get the most out of a group on Facebook?
Facebook groups are a powerful marketing tool, helping you attract new customers and engage current ones with exclusive content, community, and support. Facebook groups are a great way for businesses to reach and interact with their target audience in a fun, more connected way. They offer a brand awareness zone and a sense of community that's difficult to foster on a brand's website or regular social media channels.
Here is how your brand can use Facebook groups to boost its marketing strategy and grow exponentially.
1. Spend time figuring out what you hope to achieve with your posts in the Facebook group.
Are you trying to send more traffic back to your website? Do you want to improve engagement, and get users to actively discuss your brand and its products and services? Do you want to get to know your audience on a deeper, more meaningful level? Based on what your objective is, you'll be able to create a group (or use an existing group) that's surrounded by that goal so you see the right results.
2. Facebook's algorithm is designed to prioritize content from Facebook groups with high engagement – Mum to Mum is one of these groups!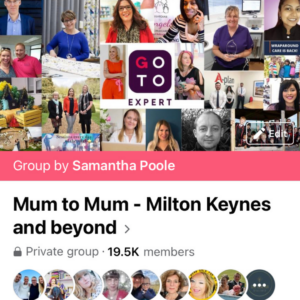 The more you are posting and interacting, the further your reach in the news feed will be. You'll be seen by your followers and members will remember you too.
3. Foster a sense of community.
Our group grows by around 250 new members per month, so Mum to Mum is constantly building a sense of community within it by welcoming new members who join. We only accept local profiles from Milton Keynes and the surrounding counties. It was set up over 10 years ago and remains a highly engaged and interactive group!
So tell everyone who you are, what you do and how YOU can help them!
Be part of that community, comment on the posts, offer advice, support the members and you will be surprised by the results.
* Support a local charity or gift a service to a member every once in a while.
* Host a competition or offer a discount.
You have a weekly post to use if you are a business directory member so be creative.
4. Post consistently.
If you join a group on Facebook and only post sporadically or hardly at all, you will not reap the rewards of this opportunity to be seen by thousands! There's no value in joining and NOT sharing the posts/blogs you create on your own website & social media.
Make sure you post content regularly to our Facebook group. Even a simple post updating your audience on what's new with your brand or asking them what they think about a specific product is enough to boost engagement and get people talking. So things stay interesting and don't go stale, you should set up a schedule in which you post weekly prompts for users to respond to.
National Awareness days are always great content to share @ http://projectbritain.com/specialdays/september.htm
5. Engage with your audience.
There's nothing worse than being in a Facebook group, asking a question for the admin or business owner and hearing crickets. We work hard to grow this group, help our members, answer their questions and support them. If you aren't active or engaged in the group, you can't expect our members to be engaged when you just post to sell…
They'll lose interest quickly if you are not being creative and sharing things that have no call to action. This is why i run the group how I do as it would just be full of sales posts and not have over 18,000 engaged members.
6. Leverage the Power of Storytelling
Storytelling, especially visual storytelling, is a great way to engage your audience. Create videos that portray/tell your business story, shows off your service and that invites the members to like your facebook page or instagram. Take them from our platform to yours, give them value and share helpful tips and knowledge.
7. Post Polls, Surveys and Quizzes
There is nothing better than a poll, survey or a quiz to keep your members hooked. Engagement happens when you directly ask the users for their comments. It should be a no-brainer!
Posting a poll, survey or quiz lets group members quickly share their opinion and engagement happens almost instantly. One of the best ways of using a poll is to identify the current trends related to your niche and create a poll based on that.
8. Like, Comment and Respond to Others
You need to remain on your toes if you wish to see better engagement happening in the group. As a member, you need to take the initiative and consistently like, comment and respond to other members in your group. This way people become more comfortable with doing the same and engagement will start to happen more and more.
Provide Value for Customers
9. Are you growing your own Facebook group for your customers.
When you create a private groups for customers only, it gives them the opportunity to discuss your product, services, or goals with like-minded people. Include a link to your group or community or share your newsletter links inviting members to join.
Grow your group from Mum to Mum if you are a business directory member!
10. Find some Brand Ambassadors
Brand ambassadors can help humanise your brand by showing how the product works in real life, using their genuine love for the brand to shine through. When someone is legitimately engaged with a brand, consumers notice and this authentic passion is highly contagious, which can then drive sales of your product. So reach out to our group and bag yourself some super loyal fans who will shout about you when a member is looking for a local service!
Facebook groups provide your business with a great channel to grow your fan base. You can easily build a like-minded community of people who share the same passion as you and this increases engagement which raises the chance of conversion.
Giving value – Samantha Poole – Mum to Mum Milton Keynes Group
'The greater the loyalty of a group toward the group, the greater is the motivation among the members to achieve the goals of the group, and the greater the probability that the group will achieve its goals.'