Gravity Xscape Milton Keynes: 2 Great Offers!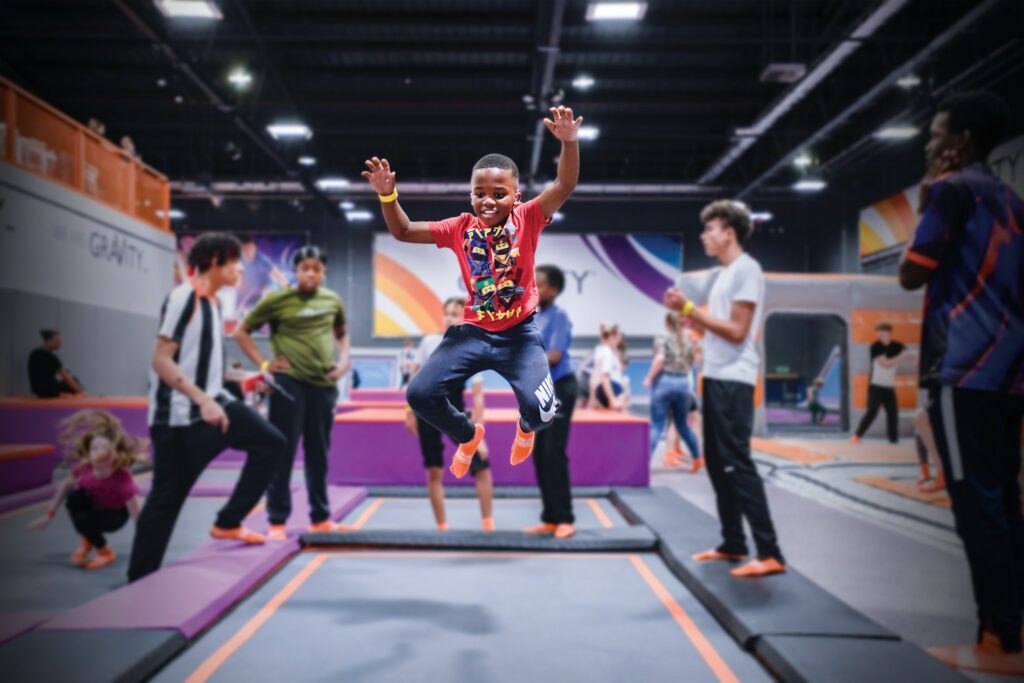 * Save from £4.95 per child per visit 
** Please ask to Speak with management is a new member of staff is not aware of the offer.
WELCOME TO GRAVITY
Book now for bouncing, climbing, birthdays and much, much more.
Offer 1: Free 2nd hour bounce
Mon – Fri Only (Off Peak)
Subject to availability
Book the first hour online and claim the 2nd hour at the venue (please check there is good availability) show your card at the till
Offer 2: Birthday Boy or Girl goes FREE – Worth £16.95 to £21.95
Minimum booking size 12 or more
Only valid for Gravity Birthday Parties
Contact directly to book with your GoTo Offers Card.
View packages @ https://www.gravity-uk.com/xscape-milton-keynes