Your GoTo Expert For These Services
Welcome to Suds! Vegan, plastic free, natural skincare products and gifts. We are a proud member of 1 Percent For The Planet and are Leaping Bunny Approved.
Being a member 1% For The Planet means that 1% of everything you spend with us goes directly towards saving our beautiful planet. Whether you're looking for skincare for yourself, for gifts for others, we have the perfect product for you. If you ever need any advice, please don't hesitate to ask.
Suds does not have a physical store, we only have a registered address in Stony Stratford. Local collection is available from Wolverton (MK12), or various delivery services are available.
Using the natural theories of Ayurvedic Medicine, Suds natural products are developed using natural ingredients because health and wellness depend upon a delicate balance between the mind, body and spirit.
Love your skin, love your soul and love our planet with Suds.
Have a look at the products available @ https://sudsmk.co.uk/shop
Natural products are kinder to your skin, and will work just as effectively. Naturally sourced ingredients such as tea tree oil and lavender extract are all wonderfully healing, natural ingredients that will leave your skin feeling smooth and nourished instead of sore and irritated like other products that contain harmful chemicals.
How nice it would be to know we are doing something great for our health, while also saving money at the same time?
Well, if you switch to natural and organic skincare products you can do just that. Organic and natural skincare products are actually very cost effective when compared to their non-natural alternatives, especially as the quality of the ingredients means you can use less, which in turn means the product will last longer over time.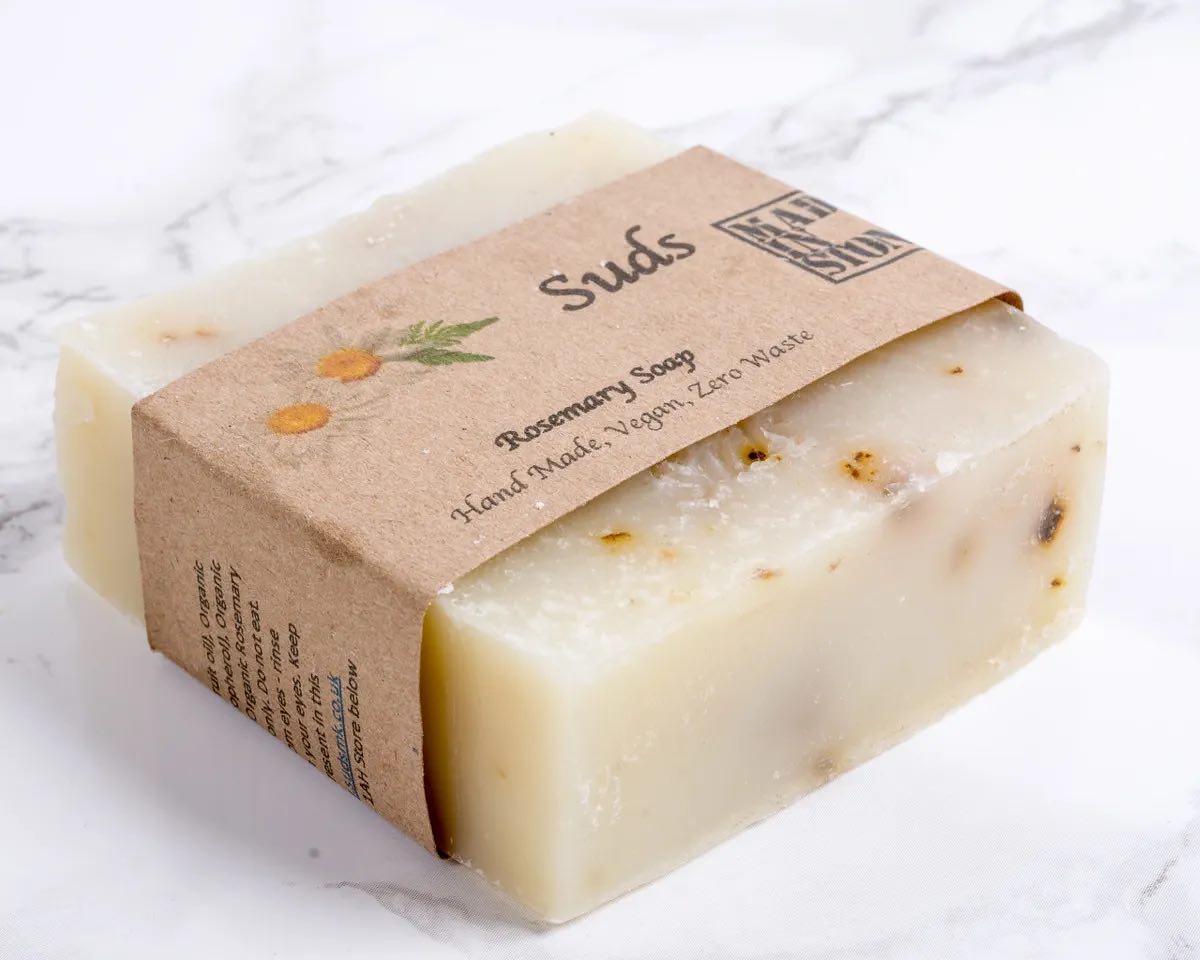 Reviews in association with Facebook & Google
"I use Suds body butter and moisture bars to help my son's severe eczema, and I never realised how significant it is in keeping it under control until I ran out over Christmas! He was red raw within a few days of using the doctor prescribed creams and ointments. Luckily my Suds order turned up, and instantly relieved him. After a few days his skin was smooth and calm. So pleased I found Suds 2 years ago! Now I just need to remember never to run out again!"

"Fantastic products, great service, love the make up remover! Highly recommend."

"My Dad very thoughtfully got me some Suds products for Christmas. I loved them that much, I've since bought more and got a lovely collection going on. My hair is currently going through it's transition from chemical shampoo to natural shampoo. The service from Suds is amazing and they are happy to answer all your questions. I will be buying more often. Thank you"