Your GoTo Expert For These Services
Parkers Pet Services – We Will Love Your Pets As If They Were Our Own!
Dog Walking
We offer different types of dog walks, we offer group or solo.
We also offer different durations, 30 or 60 minutes.
Walks are great for exercise but we also play scent games and other games to get some mental exercise too!
If your dog needs to stay on the lead we can use long lines so your dog still enjoys feeling like they have more freedom than if they were on a shorter lead.
Pet Visits
We offer a pet visit service, for toilet breaks and some cuddles! We can also feed your pet if required as well as change cat litter and bedding etc. Pet visits can be for any animal, Visits are usually half-hour but if you have multiple pets and would like longer just let us know!​
Doggy Babysitting
If have a day or evening out planned and don't like the idea of your doggy being left home alone then we now offer doggy babysitting! This is a service we have added due to requests from customers.
This service is also perfect for puppies who may not be ready to be left at home for too long.
There is a minimum of a 2 hour booking.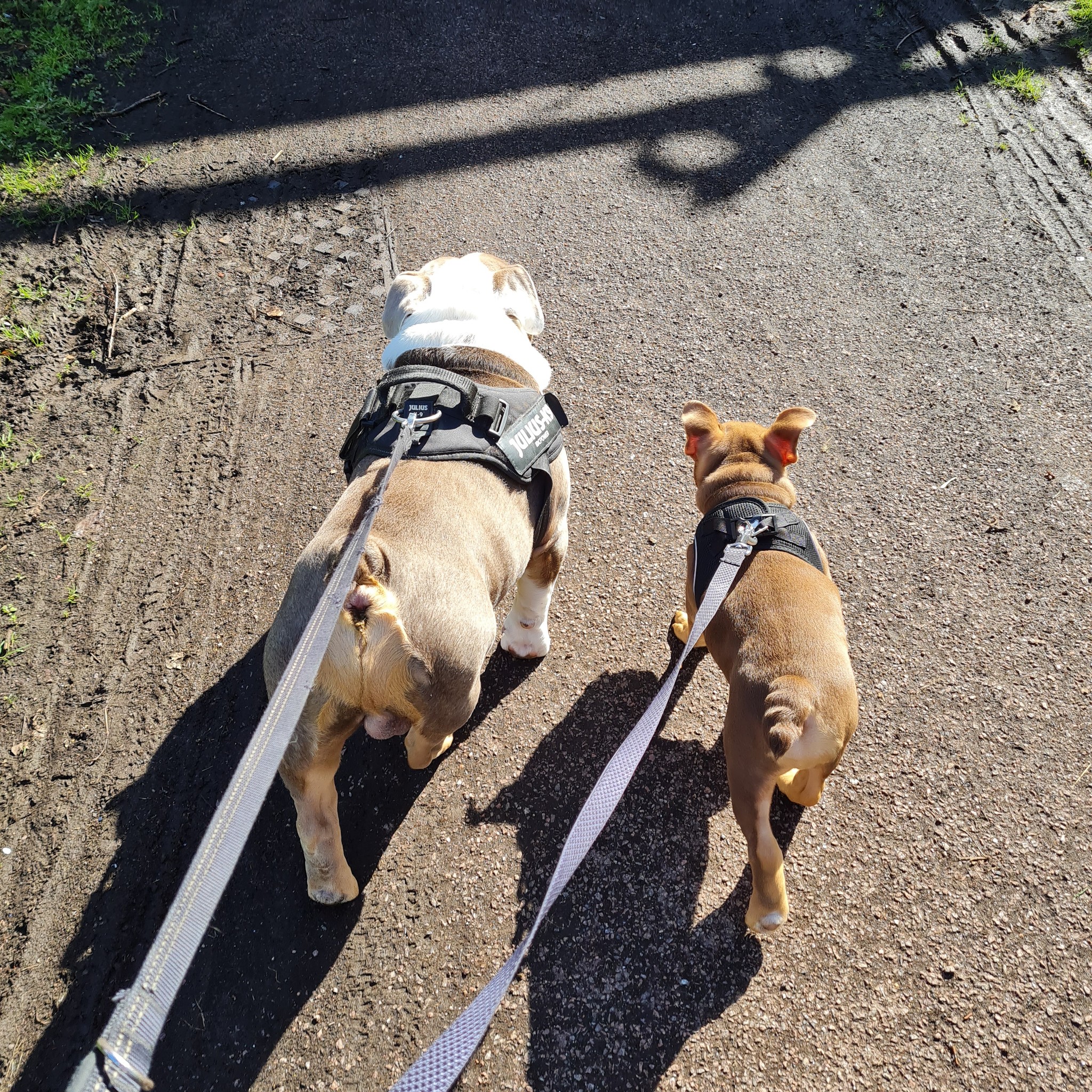 "Kat has been a godsend! Our puppy took to her straight away, which made us feel so much better about leaving her at home whilst we are at work. Maggie absolutely loves her walks with kat! I would highly recommend her! kat is reliable, helpful and clearly loves her job and the pets she looks after."

"Kat did 2x daily visits to my two cats while I was away and she was absolutely brilliant. She came to meet us first, had all the relevant paperwork and insurance and sent us daily updates including photos. Would 100% use Parker's Pet Services again!"