Your GoTo Expert For These Services
Walton Pre-Preparatory School is a co-educational day school and nursery for children from 2 months to 5 years.
Situated within the Grade II listed Old Rectory and Coach House, Walton, our Pre-Preparatory School and Nursery provide excellent care in a safe and nurturing environment for children. Visitors to the Old Rectory speak of the warm, homely feeling, where children are playing and learning in a happy, relaxed environment.
The grounds incorporate beautiful woodland gardens, a nature trail and outdoor play space for children of all ages. We ensure that the children are outside in the fresh air as often as possible. Each of our rooms is equipped with age appropriate toys and staff are well aware of each individual's needs.
You can find out more about our other schools on our About Us page. Contact us today to arrange a visit, or alternatively come along to one of our Open Days @ https://www.waltonpps.co.uk/open-days/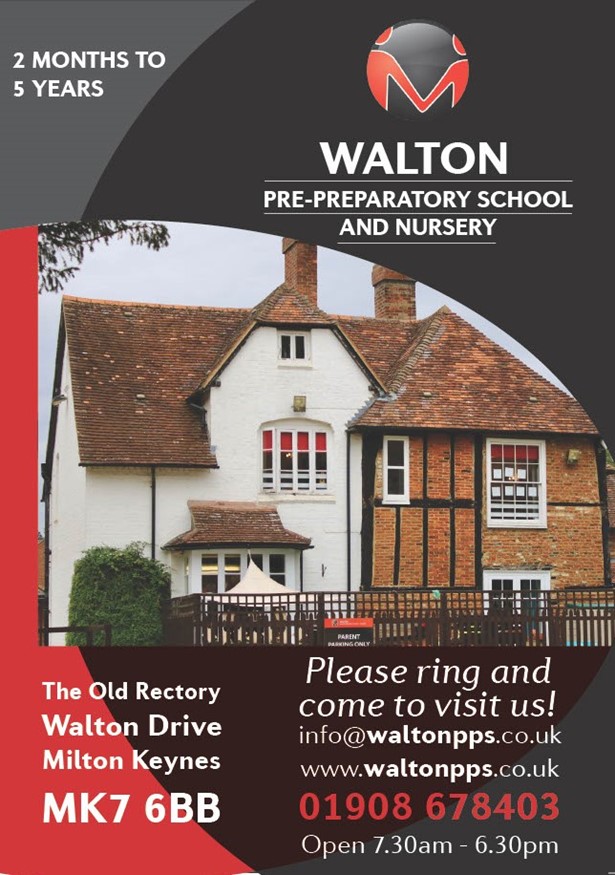 South east of Milton Keynes
2 months – 5 years
7.30am – 6.30pm
All-round excellence