Your GoTo Expert For These Services
Healthy weight loss is at the core of The True You Hub.
Well-being matters, we all know that! But are you trying to lose weight and it seems impossible? Do you have low self-confidence?
Yo-yo dieting, the stress of being a wife, partner, mother, daughter, sister, cook, cleaner, nurse, taxi driver…not to mention your day job, takes its toll. Who even is the best version of you?
We lose our way & forget who we are: we gaze back longingly to the days when we were slim, fit, healthy, and looking forward to the journey ahead. She's still in there, that person. The True You Hub will help you find her again and not only find her but become her once more and for good this time!
EXCLUSIVE COACHING FROM OUR TEAM AND EXPERTS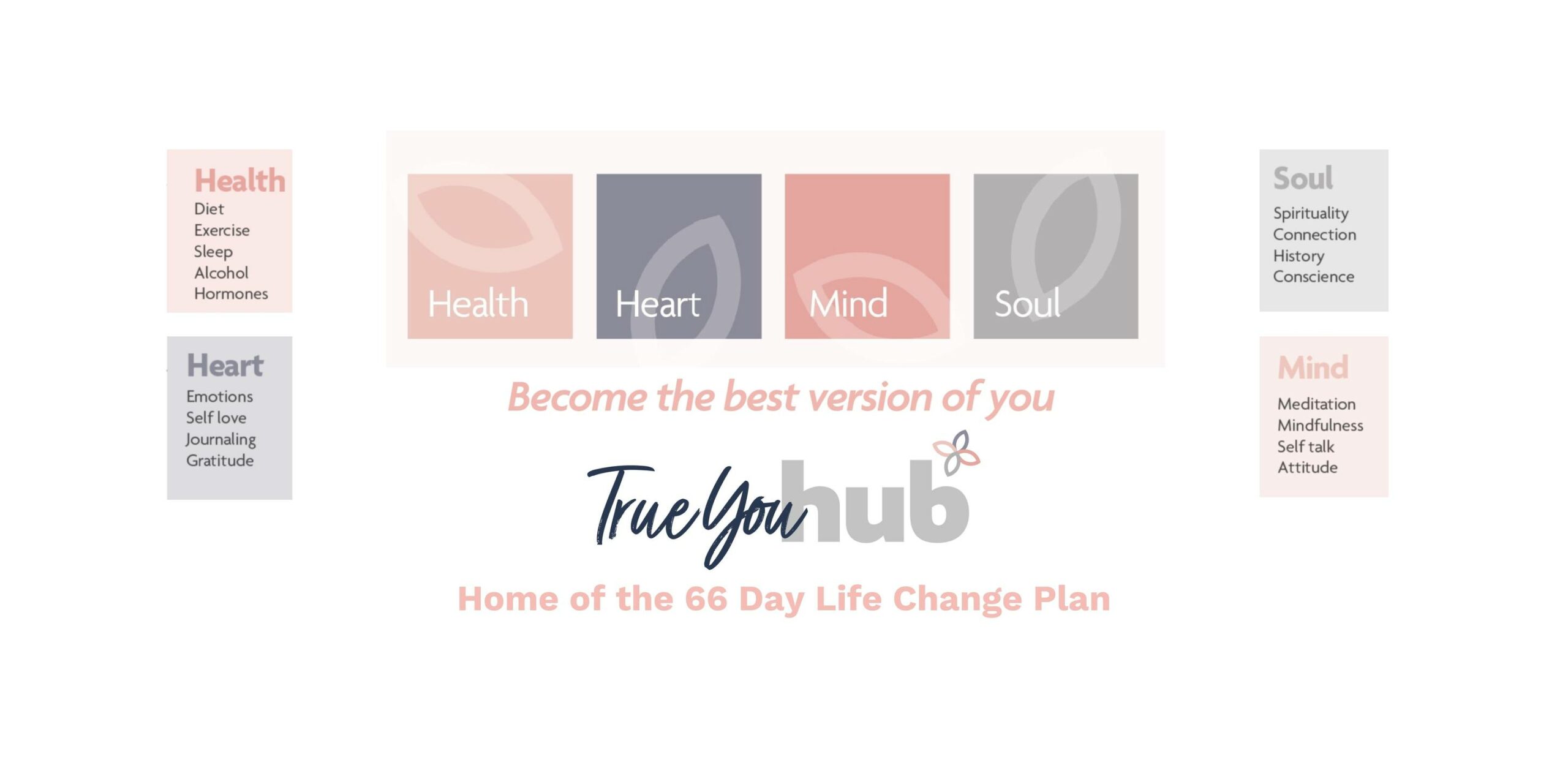 Along with the revolutionary Food Plan, each week members will receive guidance and hear from one of our experts to provide guidance through each phase of your transformation, including weight loss, and provide you with simple tools and techniques that you can incorporate into an every day routine. Including:
GUIDED MEDITATIONS
SLEEP IMPROVEMENT
JOURNALING GUIDANCE AND SUPPORT
MINDSET SUPPORT AND COACHING
YOGA
MENOPAUSE AND HORMONAL HEALTH ADVICE
ALCOHOL REDUCTION COACHING
SOUL AND SPIRIT GUIDANCE
ACCESS TO A QUALIFIED NUTRITION COACH
With access to the 4 pillars of wellbeing, there is no longer the need to get trapped in unhealthy patterns, unsure of what to fix first. Without reservation, we will help you to feel empowered, guided, and inspired with a loaded toolbox that can be opened and used at any time.
Doors Open for the next 66 Day Life Change Plan 1st October!
Sign up now – https://thetrueyouhub.com/66-day-plan/
A message from Emma Bowman Smith, TYH founder
I truly want to empower women to become the best versions of themselves: it is within us all to be that person! Nobody understands the constraints of time and the pressures and stresses of our lives as women more than I do. Therefore, our plan needs to be simple yet effective: we must give our members clear guidelines to follow, guidelines that will change their habits for life. Then they can become healthy, happy, and whole.

I created this plan because after a significant weight loss myself on a ketogenic plan: I expected to finally be the woman I knew was hiding inside that much larger body for all those years, but something was still missing. As I mentored thousands of women and also spent years researching and learning, I finally understood what makes us feel whole and fulfilled. The outcome is The True You Hub, which provides all the tools needed to find yourself again, and some you won't even be aware that you need!