Your GoTo Expert For These Services
I'm Kirstie, a children's author, storyteller and indie-publisher, based in Milton Keynes, UK.
I'm the author behind the Amazon best-selling picture book, The Witch's Cat and the Cooking Catastrophe, and have since published several more picture books, including the award-winning, The Fairies: Petal & Nettle & The Big Birthday Surprise.
I help fellow indie-authors to publish their own books profitably. Find out how I can help you here.
​​I love to visit schools, where I get to combine my passion for writing, with a knack for inspiring children to get reading and writing. Find out more about my school visits here.
A signed book would make a great gift for a little bookworm!
All books will be author-signed, but if you would like a special dedication,
just leave a note in the comments at the checkout.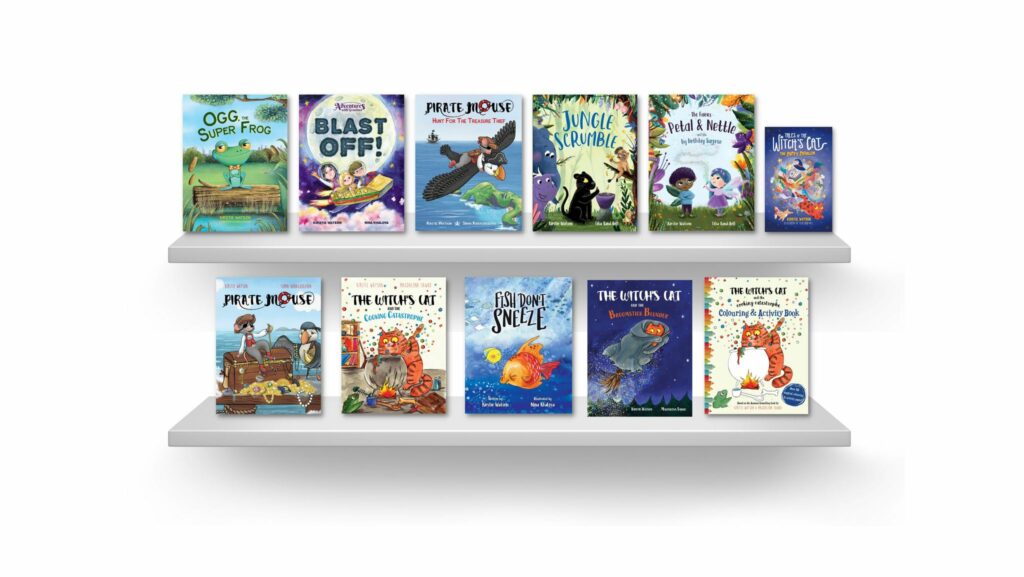 Reviews in association with Facebook & Google
"My daughter got Petal & Nettle for her 6th Birthday and we really enjoyed this book. Great pictures and it reads very well. She loved the characters and what they get up to. We also love the way the pages feel. Like a wax texture. Great quality!"

"With Kirstie's books you get fun stories, lovely illustrations and to support a local author. My 5 year old thinks they are great and we can't wait for the next book… the free resources often available on the website are a fabulous added bonus- the witch's cat halloween clues were a huge hit with my boy."

"Gave the Pirate Mouse book to my 3yr old twin nieces last month after purchasing it at MK library, just had my sister confirm she has to read it non stop on their holiday, the girls love it! Shiver me timbers!"