Your GoTo Expert For These Services
Tim Lee is the Owner & Founder of Collaborate MK & since the launch in August 2020, we have had a massive amount of feedback from members about joint ventures and collaborations. Why not attend as a guest to a virtual or Face to Face Event to meet our members?
Virtual Events are held on Tuesday mornings twice a month 10.30am-12pm. We average sixty-one in attendance with 3 x 15-minute breakout sessions to network on a smaller scale combined with short presentations from our Silver and Gold Members
Our Face-to-Face events are held at large venues once a month on a Tuesday, Wednesday, or Thursday 4.45pm-7pm with a light food offering and refreshments provided.
We average ninety-one in attendance with Guest Speakers and up to 4 x 5-minute talks from Silver and Gold members, sponsor updates combined with 90 minutes of networking time.
Are you ready to see how your business will benefit from Collaboration and Networking?
Check out the events @ Collaborate MK
Creating business opportunities through networking and introductions.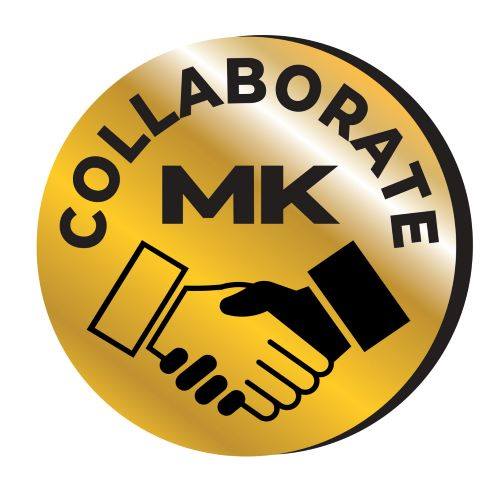 Reviews in association with Facebook & Google
"Becoming a member of Collaborate MK has changed our organisation for the best. It's allowed us to continue to grow awareness for what we do and collaborate with businesses to support our local charities."

"Membership of Collaborate MK has given my company visibility, enabled me to build strong connections and provided access to a supportive and dynamic business community."