Your GoTo Expert For These Services
From Scaffolding and Roofing, to Property Maintenance, Major Refurbishments and Specialist Cleaning – we can provide all the services you need within one Group.
We have over 20 years' experience helping property owners to refresh their exteriors with fascia, soffit and guttering system installations and upgrades, and creating beautiful interior renovation projects. Based in Milton Keynes, our professional and experienced teams enable the option of individual or combined workmanship, from tenders and quoting through to project work coordination and handover.
The MGroup has been an ever-developing team of companies since the year 2013, which is when M1 Scaffolding Ltd were first founded. This was followed on by M3 Property Maintenance Ltd in 2015, M2 Roofing Services Ltd in 2019 and most recently, M5 Cleaning Services Ltd in the year 2020.
Here and now, The MGroup team of companies are proud to offer the combined experience and capability to deliver your project from start to finish, without the need to contract several different companies.
Specialising in Scaffolding, Roofing, Property Maintenance, Major Refurbishments and Specialist Cleaning, we have extensive knowledge and expertise allowing us to deliver exceptional services every day, from smaller scale private and domestic projects, to commercial customers in both the public and private sectors.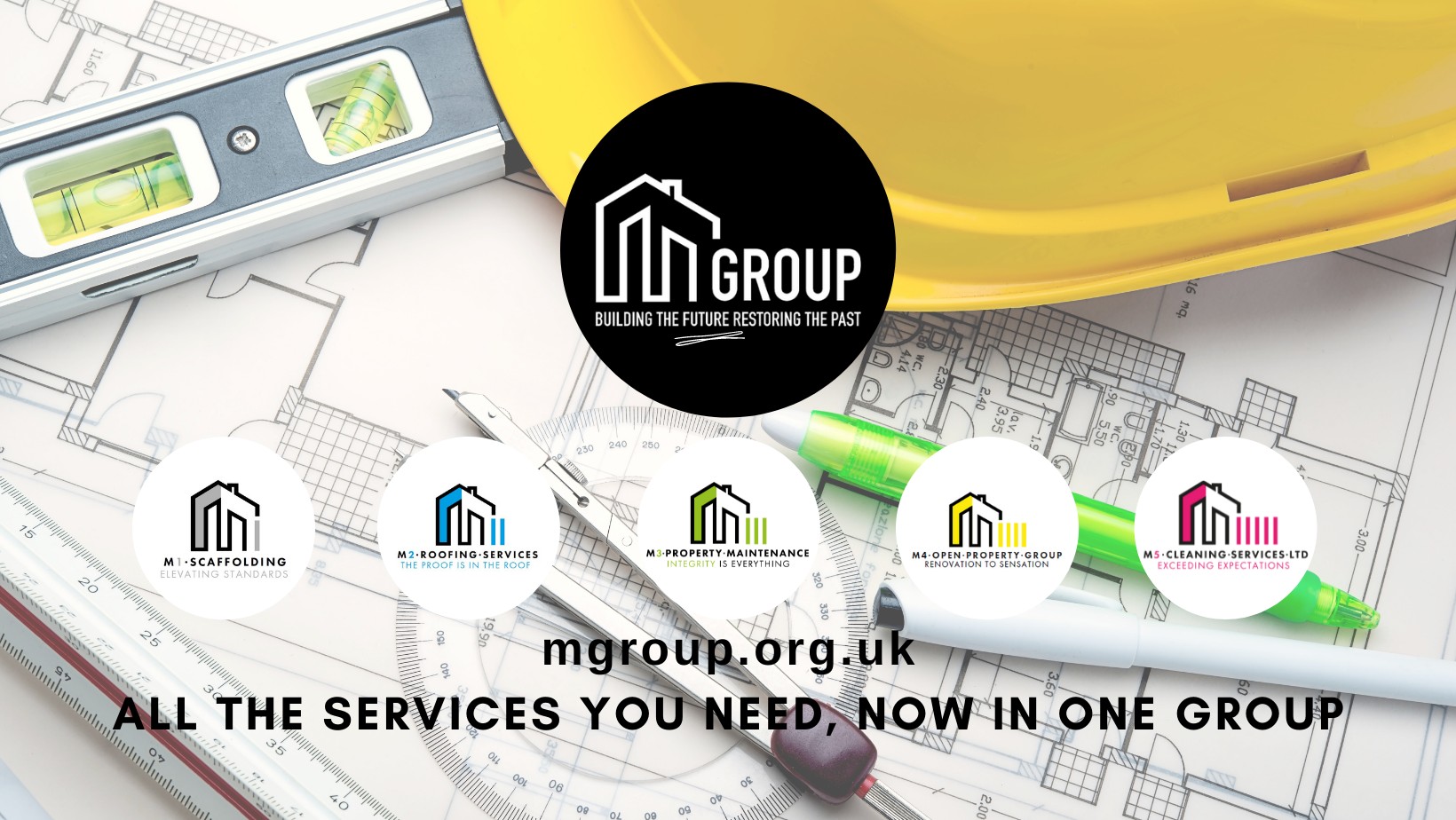 What Our Clients Say
"The team carried out full removal and replacement of all the exterior cladding on my property and done a fantastic job! Super pleased with the outcome! Looks really good. The team worked all day! From morning until night! Kind, polite and overall an excellent company to deal with. Would highly recommend"

"Great service. Really pleased. Will certainly be using M3 property maintenance again in the future!"