Your GoTo Expert For These Services
Every sale is personal, being entrusted to sell your home is a privilege.
We pride ourselves on being a friendly bunch, down to earth, with not your normal "estate agent" attitude. Providing the best advice is our number one priority and it is at the centre of everything we do.
Experience matters
We've been selling all kinds of homes for 36 years. With our wealth of experience we can confidently advise you having experienced most scenarios along the way. With us you are in safe hands.
Our experience enables us to provide a realistic valuation of your property and advise how best to present your home to potential buyers. We are skilled at effective negotiation to maximise your sale price, verifying buyers' positions to proceed and navigating the legal process to completion. Whether you are a first home seller or have moved many times, our experience will help the process go through as stress free as possible.
Realistic & honest appraisals
Lafford James will provide you with a detailed market appraisal of your property. This will be fully supported by considering local sales and market conditions.
We love what we do. We will always provide you with advice to maximise the potential selling price. On occasion we have recommended minor works or refurbishment, we are able to manage these with our team of experienced contractors.
In summary, nothing is too much to help you maximise your selling price. With us there are no surprises. We will give you a clear written breakdown of our selling fees and associated services.
Ivor Lafford – Founder Company Director
Hello, I'm Ivor, joint founder of Lafford James Limited. My career in property began in 1986 and over the years I have worked for larger corporate companies, and smaller independent firms, throughout the Milton Keynes sub region, no day is the same. I have lived in Milton Keynes for over 30 years, Shenley Brook End, Emerson Valley, Walnut Tree and now Old Farm Park.
Outside of work, it's all about fun family time with my wife Tina and son Percy. I have a passion for all things aviation and have enjoyed martial arts for many years. I am a 3rd Degree Black Belt at Krusaders , a local Muay Thai Boxing School.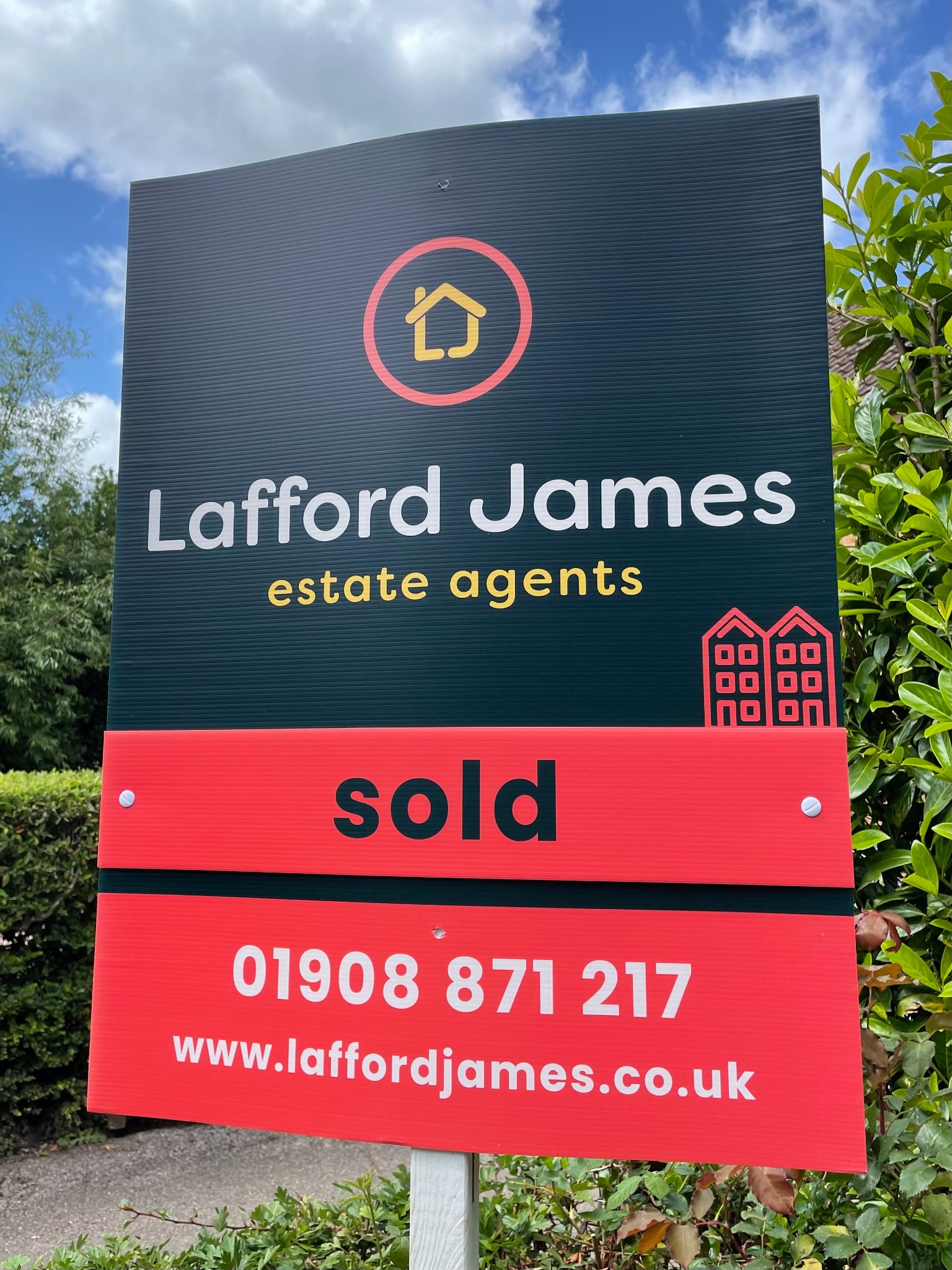 Reviews in association with Facebook & Google
Ivor was fantastic from start to finish! We cannot thank him enough for all his efforts to get both our sale and purchase across the line! We have been kept in contact every step of the way! Ivor went above and beyond to help us get there and we are delighted!

It is a great journey to buy my first home with Lafford James Estate Agents. Ivor is very helpful, professional and always contactable. He followed up every steps to make sure everything were smooth. We were being updated in every stages. These updates made me felt comfortable and no worry on the transaction. Highly recommended.

We purchased a property through Lafford James in October 2021 .Our experience was one of exceptional professionalism. Ivor Lafford was always contactable and we were kept informed through all stages of the purchase. His knowledge enabled us to complete in a very short period of time. We would highly recommend Lafford James Estate Agents.